Candeias Capoeira West Seattle – Adult
Fenix Capoeira – Adult (13 & up)

In this beginner class you will experience community, culture, and individual vitality. Capoeira is an Afro-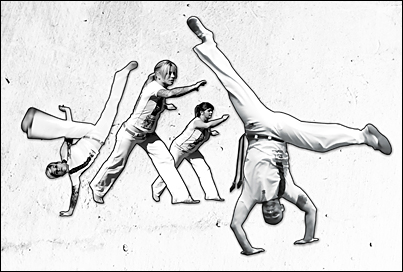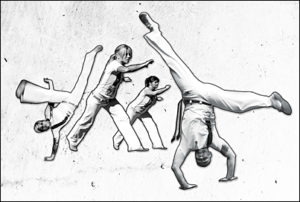 Brazilian martial art that combines self-defense, acrobatics, dance, music, community, and culture. The beginner class is open to all fitness levels ages 13 and up. Classes are led by Graduada Água-viva (Jen Hobbs), under the direction of C.M. Fenix.
Watch Capoeira students in action here: http://www.fitnesscapoeira.com/#!media/c1sz0
Single Event Page
This is a single event page with sample content. This layout is suitable for most websites and types of business like gym, kindergarten, health or law related. Event hours component at the bottom of this page shows all instances of this single event. Build-in sidebar widgets shows upcoming events in the selected categories.
Today Upcoming Events
No upcoming events for today
15 Next Events
No upcoming events for today