Thank You for Giving BIG!
The grand finale of GiveBIG has come and gone! This past Wednesday, May 9, the greater Seattle community participated in the last year of GiveBIG–an online day of giving held by the Seattle Foundation. GiveBIG was especially big this year thanks to the generosity of an anonymous donor–every dollar donated to DNDA was matched, up to $2,500!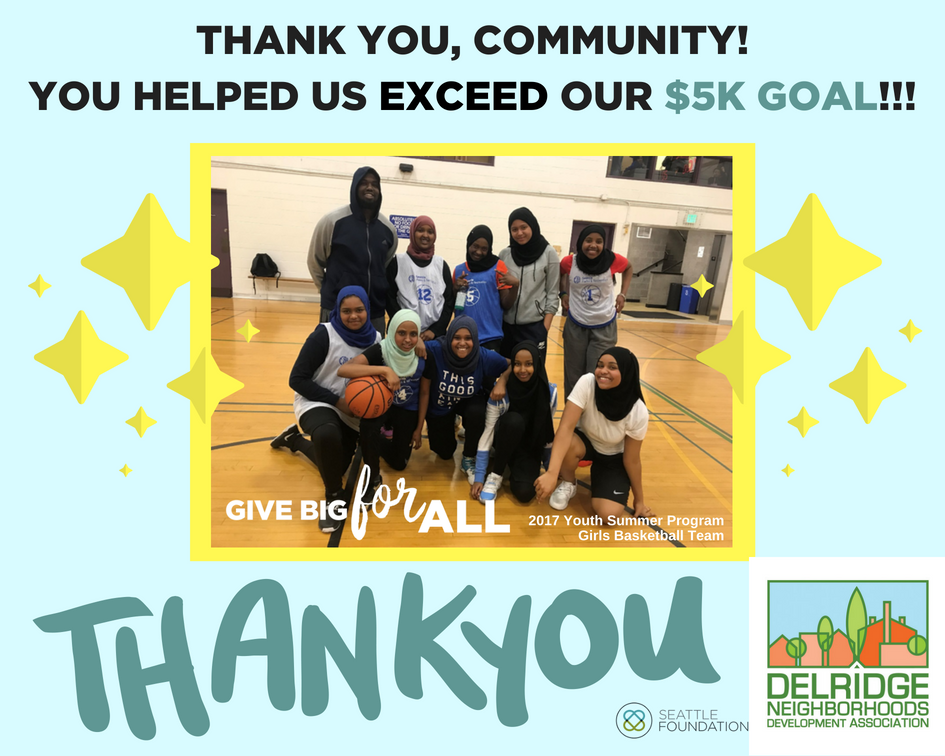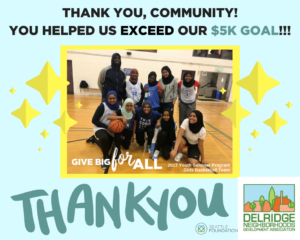 Although we're sad to see GiveBIG go, we want to give a big THANK YOU to all community members and supporters who helped us reach our GiveBIG goal of $5,000. With your help we didn't just reach this goal, we exceeded it!
Every dollar donated through GiveBIG will help sustain DNDA programming for generations to come, allowing us to empower even more local youth in the future. Our community thrives when our youth thrive. Youth are the seeds of our collective future, and in order to build and sustain a dynamic Delridge we have to believe in and support our young community members.
Across programming in Art, Nature and Neighborhood DNDA gives youth opportunities to create, explore and grow. We have a BIG vision for the future of our youth, and your GiveBIG contributions will support us on this journey.
Thank you for giving BIG for our future, for youth empowerment, and for all.
Check out these pictures of our awesome youth!